Military Payday Loans
There are about 21.8 veterans in the U.S. and of these veterans, 453,000 are unemployed and 39,471 are homeless. More than one million United States veterans live under sub-par conditions. Such conditions can make it essential for them to turn to payday loans. Like other members of society that often need help with monthly costs, veterans have the opportunity to find relief from short-term loans.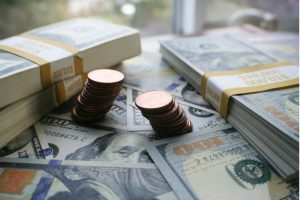 Payday loans act as cash advances because they are expected to be paid back by the time that the borrower is paid next. This can be two or four weeks, depending on what state a lender is operating in. The lending state will also limit how much can be borrowed. This can be as low as $100 in some areas or as high as $5,000 in others.
Current military personnel, veterans, and spouses of those who have served can apply for payday loans. They will typically need to present variations of the following documents when applying for such loans:
Proof that they live in the United States or are a resident
Record of income and banking information
In some cases, an applicant's Social Security number
The Military Lending Act – Restrictions on Lending to the Military
The Military Lending Act, referred to as the MLA for short, is a law that protects active-duty service members and their dependents from predatory lending. The MLA has set an interest rate cap of 36%, meaning that consumer loan lenders are unable to charge servicemembers more than this.  
The MLA also prohibits prepayment penalties in addition to banning lenders from forcing servicemembers into mediation over loans.  
Members of the Army, Navy, Marine Corps, Air Force, and Coast Guard who have served for more than 30 days are covered under the MLA, in addition to their spouses and children younger than 21 years of age. 
What Payday Loans Are Used For
Payday loans can be used for any number of unforeseen cash needs. A payday loan in an emergency can provide financial relief for those who may have exhausted all other loan options or lines of credit.   
Some things that payday loans can be used for include car repairs, especially when someone needs their car to earn money or to get to work, vet or medical bills, or other unresolved debts that can lead to financial insecurity. 
Veterans who do not want to take out payday loans may be able to find other means of financial support. Some options include:
Local and federal aid programs: Such assistance can provide relief for veterans who do not have any other course of action. The Servicemembers Civil Relief Act (SCRA) is specifically designed to protect current or previous servicemembers.
The U.S. Cares Emergency Assistance Program: This specific program can help veterans pay for service bills or rent payments.
Family members or trusted colleagues: Veterans can ask those who are closest to them for some assistance when things get rough. This can be a better alternative than a loan because friends and family can be more lenient when it comes to when they want their money back.
Paycheck advance: Servicemembers that have steady jobs can ask their place of work for paychecks ahead of when they would usually be paid. This can help with immediate expenses that cannot wait. This differs from a payday loan because rather than borrowing from a loan institution, an employer can simply forward a future paycheck.
Military Loans – Finding the Right Loan
Our platform can connect consumers to trusted and appropriate lenders. Our application process is simple and free to use for U.S. residents and citizens who are 18 years of age and older.