Payday Installment Loans
Consumers who are struggling to make ends meet monetarily can consider opting for a cash advance in the form of a short-term loan or a personal loan. Such loans can provide financial relief and may come with fewer restrictions than traditional loans from banks or credit unions.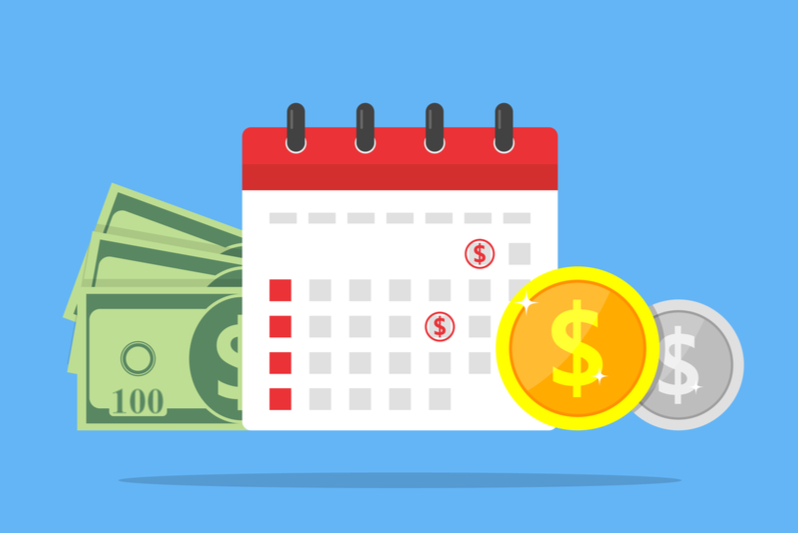 But while these loans can be beneficial for some consumers, they can also be difficult to navigate. Potential borrowers might be wondering what types of specific short-term loans are available to them, which form of funding allows for repayment over a longer period of time rather than a shorter repayment period, and if these loans are available to everyone.  
The information below highlights key differences between payday loans and installment loans, in addition to providing further information regarding the application and repayment processes.  
Standard Payday Loans vs Installment Loans
Payday loans are short-term loans that are typically repaid on the borrower's next payday.  Payday loans that are designed to be paid in one installment often have very high-interest rates and fees. Additionally, each US state sets its own restrictions for payday loans. For example, some states only allow payday loans to be taken out for a maximum of 30 days.  
Installment loans are personal loans that can be less expensive than shorter-duration funding. Borrowers are able to pay back their loans in increments and over longer periods of time.  These loans may carry lower APRs and fees and may come with fewer state restrictions. Borrowers may find installment loans to be more manageable than payday loans due to the longer repayment period.  
Installments vs Rollovers
An installment is not to be confused with a rollover. Rollovers are offered in some states and apply to instances in which an individual is not able to repay a loan and is thus offered the chance to extend the lending for another month. In such cases, more interest and fees could be applied. 
An installment loan is an opportunity to pay back in more manageable chunks. These types of loans may not have to stick to the same state restrictions, especially if they do not classify as payday loans. For this reason, they may be cheaper in terms of their APR.  
What If You Have a Bad Credit Rating
As is the case with payday loans, lenders require installment loan applicants to be in good credit standing upon application for funding. Despite false advertisements that offer "loans for bad credit" or "loans with no credit check", lenders will, in fact, check an applicant's credit score and credit history to determine loan eligibility.   
Lenders will typically also require that applicants are in good standing with their banking institutions and are able to show proof of income.  
Borrowers should also be sure to meet all necessary loan terms and conditions to avoid steep rollover fees and penalties.  
Our Service – How We Can Help You to Find Payday Installment Loans
Our service is designed to link consumers to the most appropriate payday lenders, based on their needs. While loan restrictions might differ by state, we can show individuals numerous lending options in their local area. Consumers can fill out our simple questionnaire as the first step. 
Do You Need to Get Payday Installment Loans Online?
While installment loans can be viable resources for those who need help mitigating expenses, consumers can opt for other financial relief alternatives. These include: 
Paycheck Advance: Individuals who are having trouble making ends meet each month can ask for an advance on their following paycheck, from their employer or place of work. This can help to mitigate bills that may be due before a consumer's regular paycheck date.

 
Saving and Budgeting: Financial experts advise consumers to save at least 20% of their monthly income. Budgeting can also prevent the need to take out a short-term loan. 

 
Friends and Family: Consumers can consider borrowing money from trusted friends and family members. Those who opt for this should note, however, that there may not be official financial institutions to moderate such transactions.