Payday Loan Requirements
United States citizens and residents who need help making ends meet between paychecks can consider opting for a short-term loan such a payday loan. Payday loans are cash advances that Americans can use to keep themselves afloat when their finances get tight. To apply for a payday loan, an individual can opt for a physical or online lender. Once a candidate completes an application, which can take up to an hour, lenders can look through to decide whether to approve the application or not. Each lender will typically have its own criteria for vetting applicants and specific payday loan requirements.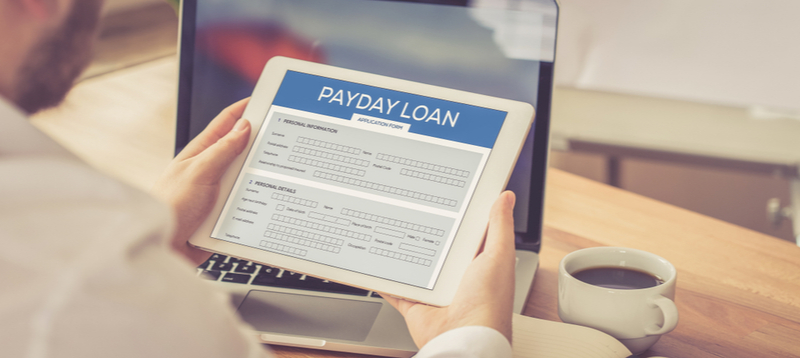 Before applying for a loan, it might be helpful to keep the following in mind:
Each state regulates its own payday lending industry and thus sets specific laws that its resident must abide by
Applicants cannot be younger than 18 years of age when applying for a short-duration funding
Residents should read the rules and regulations specific to the state in which they are applying
These requirements are explored in further detail, below.  
Who Can Get a Payday Loan?
Payday loans can be more flexible than traditional loans from banks and credit unions.  
In order to apply for a payday loan, individuals must be at least 18 years of age and must be either a resident or citizen of the United States. Some lenders and companies may have additional requirements and ask that applicants be in good credit standing, have a viable stream of income, and have a bank account.  
Lenders may advertise "payday loans with no bank account", "payday loans for bad credit", or "easy payday loans". Borrowers should note that such claims are typically false as lenders will in fact check an applicant's credit score and debt-to-income ratio to ensure that loans can be paid back on time. Companies that make such claims may be predatory in nature and can lure borrowers into cycles of debt.  
Borrowers with poor credit ratings and alternative forms of income are still eligible to apply for a payday loan to see if they are approved.  
 If an applicant is approved for a loan, funds can be deposited within two to three business days. Lenders and borrowers typically sign an agreement that details all loan terms, requirements, and repayment conditions.  
Payday Loan Requirements By State
Payday loans are restricted by state, which means that each state is responsible for setting its own payday loan laws and requirements. Sixteen states have taken steps to effectively ban typical payday loans. Of these states, eight states have banned payday loans outright while the other eight have capped the interest rates on these loans. Three other states allow payday loans but still cap the interest rates lower than the industry average. This means that only citizens of the remaining thirty-one states (Alabama, Alaska, California, Delaware, Florida, Hawaii, Idaho, Illinois, Indiana, Iowa, Kansas, Kentucky, Louisiana, Michigan, Minnesota, Mississippi, Missouri, Nebraska, Nevada, North Dakota, Ohio, Oklahoma, Rhode Island, South Carolina, Tennessee, Texas, Utah, Virginia, Washington, Wisconsin, and Wyoming) can take out payday loans online.  
For those in states that allow payday lending, short-term loans can be viable resources for borrowers who would otherwise find themselves unable to get traditional loans. While the process of applying may be less strict and have fewer requirements than conventional loans, it is still incumbent upon the borrower to meet loan term sand requirements.  
What are some of the requirements and restrictions?
State laws determine APRs and other fees that can be applied to a loan. Each state also determines maximum loan terms and amounts. Borrowers should be sure to check their state's loan caps before opting for shorter-duration funding.  
Our safe and secure service can be used to find more information about payday loan requirements and find potential lenders, too. Individuals can fill in specific details regarding their location and needs, and we can find appropriate short term payday loan options for them.